H&S Mini Maxx Delete Tuner | Ford Powerstroke 6.0L | 2003-2007
The Diesel Dudes is a family owned business in Montreal, Canada. Our mission is to serve diesel truck owners with high quality parts and software, while providing excellent customer service along the way. 
If you have any questions about our products, or if you are wondering what kit is best for your truck, please reach out. 
Since our inception, our entire goal was to answer any and all questions our customers have. 
We get it, tuning can be complicated, and getting it wrong can damage your truck. That's why we went out of our way to find only the best tuning options for each and every truck model and year, and when we couldn't find a good enough option, we made our own. 
That's right, while we are the authorized dealer for many tuning companies, such as GDP and Proven Diesel, our technicians make many of our tunes in house. 
So either way, we have in house technical support on all of our products, in case you get stuck on the installation. But our installation guides and videos should be more than enough to get you going. 
Just remember, if you ever have questions, just call us at 888-830-2588 and our team will help you out!
You can also follow us on Facebook!
Regular price
Sale price
$899.00
Unit price
per
Sale
SOLD OUT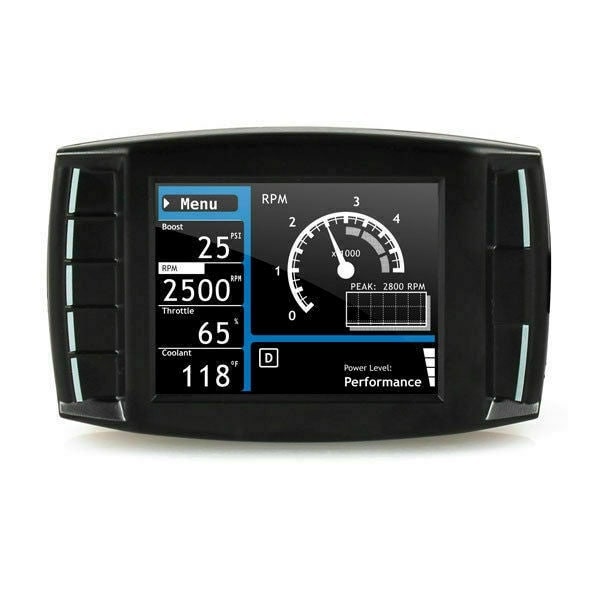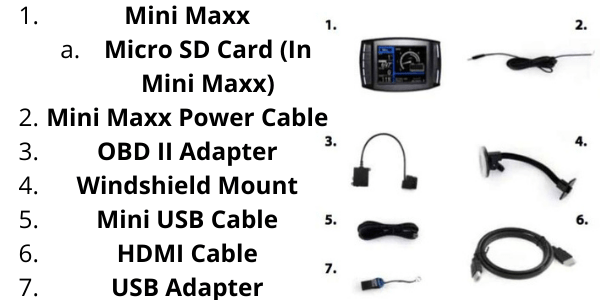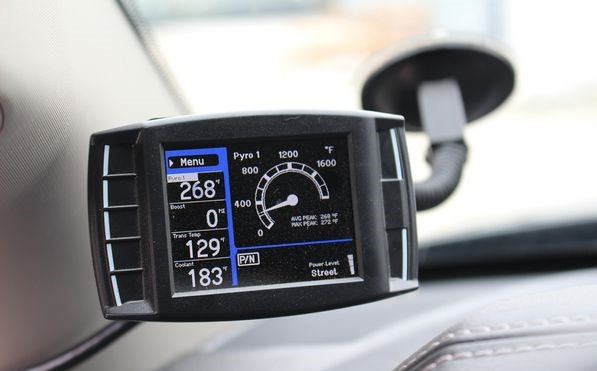 Description

✅ Industry Leading DPF/EGR/DEF Delete Tuner


✅ Bullet-proof Engine Reliability

✅ Massive Fuel Savings

✅ Simple Plug & Play Tune Installation

What's Included

DPF Delete Tune Preloaded On Device
All Cables & Required Accessories
Official Installation Instructions

Delete Tune Details

Compatible with all Pick-Up Ford Powerstroke 6.0L 2003-2007 

Eliminate ALL emissions sensors/components with no codes


Diesel Particulate Filter (DPF)
Exhaust Gas Recirculation (EGR)
Diesel Exhaust Fluid (DEF)
Catalytic Converter (CAT)
Selective Catalytic Reduction (SCR)
Diesel Oxidation Catalyst (DOC)
Exhaust Gast Temperature (EGT) 

Performance Details

Keep your truck on stock horsepower or unleash it with 4 different power levels
Shift on the Fly available for 2008-2016 Models Only. 2017-2019 will still have 4 power levels, but no shift on the fly


2003-2007 6.0L Ford Powerstroke

| | | | |
| --- | --- | --- | --- |
| Stock  | Tow | Street | Race |
|  - | 50HP | 80HP | 120HP |

  


30 Day Return Policy

No nonsense, hassle free returns on all Mini Maxx tuners. In case you change your mind, have no fear. As long as the tuner is un-used, we will accept a return. If you receive a faulty tuner, we will replace it. Feel free to reach out to sales@thedieseldudes.com if you have any questions. 

Frequently Asked Questions

Q: Do I have to delete ALL emissions parts?

You have to delete the DPF. But all emissions systems are shut off with the tune, so you can unplug any sensors/wiring where applicable. EGR deletes are optional but highly recommended for the best reliability. At the very least make sure to unplug the EGR wiring harness.

Q: Does the tuner need to remain plugged in?

Once the delete tune is installed, you can unplug the Mini Maxx. But you'll need it plugged in to shift power levels on the fly and to use its other features. (List of other features at the bottom of the page)

Q: Can I tune multiple trucks?

Yes, but only one truck can be deleted at once. The Mini Maxx becomes VIN locked to one truck and will only let you tune another truck if you return the first truck back to factory settings. Our included instructions manual explains how to do this.

Q: Will aftermarket parts like turbos, tires, fuel pumps, etc. mess up my tune?

Generally speaking, the Mini Maxx delete tune is not effected by modifications.  If any codes arise you can clear them. You can also re-install the tune anytime if anything unusual happens.

Q: Is the tuner new or refurbished?

We only sell brand new products.

Bonus Mini Maxx Features

Read & Clear ALL Emissions Related DTC codes
Hi-Resolution Digital Gauge with up to 20 metrics to track. Display up to 4 metrics at once.
Automatic Safety Backdown controlled by EGT (Exhaust Gas Temperature)
Speedometer calibration for aftermarket tires or gearing
Speed limiter adjustment or removal
Includes all required cables such as OBDII adapter, mini usb cable, HDMI cable, USB adapter, power cable,. In addition, windshield mount, micro SD card and installation instructions.