Regular price
Sale price
$699.00
Unit price
per
Sale
Sold out
We Pay Shipping

Tech Support

Installation Guide
View full details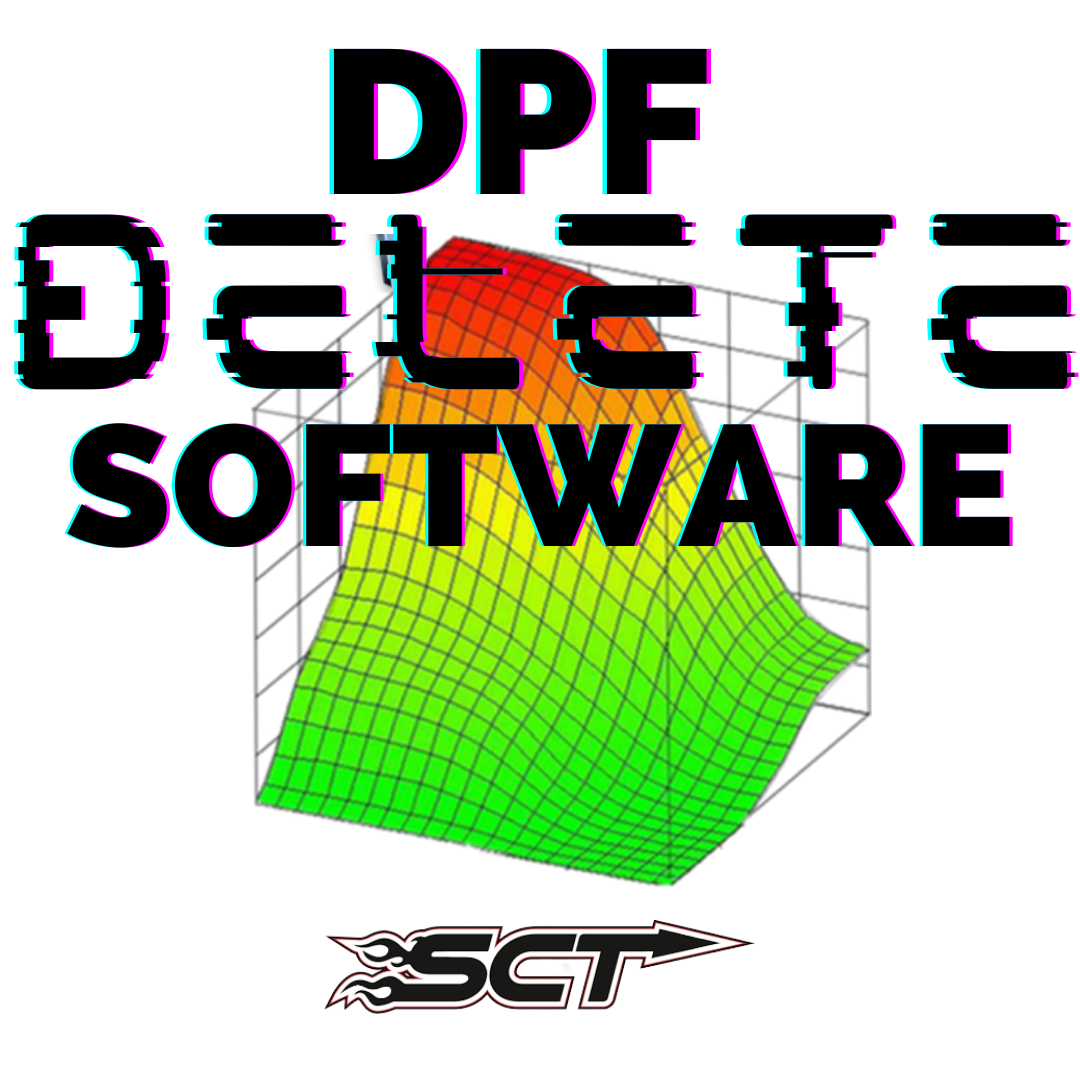 Compatible Tuner
SCT/Bullydog BDX, X4, Livewire, GTX
Description
DPF/EGR delete custom tune pack compatible with the BDX tuner. Designed for 2011-2019 Ford Powerstroke 6.7L and 2008-2010 6.4L Ford Powerstroke

*Race Only

**Please check with local and state legislation/regulations for legality of such product/s. We assume no liability for misuse of this product/s.




This tune will allow you to run your truck with deleted DPF (Diesel Particulate Filter) and EGR (Exhaust Gas Recirculation) components.

 

Includes 4 power levels.

2008-2010 6.4L Power Levels

Heavy tow 60hp
Light tow 100hp
Street MPG 160HP
RACE 250HP



2011-2019 6.7L Power Levels

Heavy tow 40hp
Light tow 80hp
Street MPG 125HP
RACE 180HP
FAQ
Q: Do I need to send you my tuner/vehicle information?
A: After you purchase the tune pack, we will email you a form to fill out that will require your tuner serial number, vehicle VIN and authentication code. We will send you instructions on finding your authentication code in the same email. 
2015 6.7 F350.
Tuner(ez-lynk,egr kit (coolant block plate no flow threw.) and 4" pipe. All came before the 10 day. Ez in 3 days from the time I ordered. Egr kit came in 5. Pipe in 8 days. All came in good condition. Pipe box was beaten good but pipe was in good condition. Happy. Truck sounds great.
2016 powerstroke
Fast shipping, all parts in packaging, works as advertised, would recommend to other buyers
Ford 6.7 Powerstroke Full Delete Bundle | 2015-2016
The new 6.7 power stroke
This was my very first time Doing a delete. Doing the programming into the truck I had some difficulties But I got through that. The bolt for the exhaust pipe were very cheap and made in China I ended up putting great 8 bolts To mount the exhaust. The only thing I have left is to remove the EGR. When I took the truck out for a test run the power was unbelievable. I did everything step-by-step including The re learning of the shift patterns. I definitely recommend us to anybody have any issues with their emissions. Thank you the diesel guys.
If You Are On The Fence, Just Do It!
My order was not without issues, but they were resolved and the install was very easy. I made block off plates for the EGR so coolant could still flow freely. I blocked the exhaust and intake with the plates from the kit. No coolant drain or mess that way! 5" exhaust sounds great! No regrets at all!