Regular price
Sale price
$899.00
Unit price
per
Sale
Sold out
We Pay Shipping

Tech Support

Installation Guide
View full details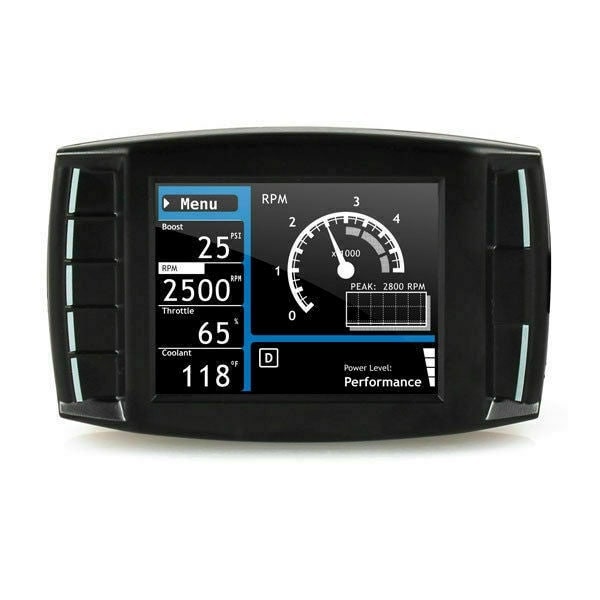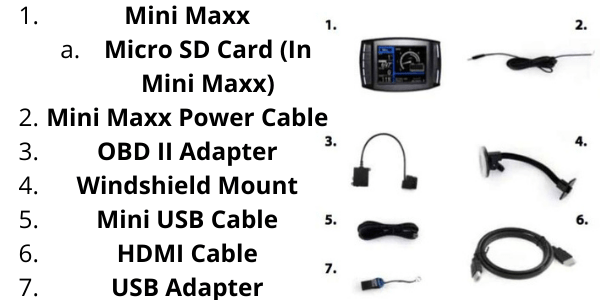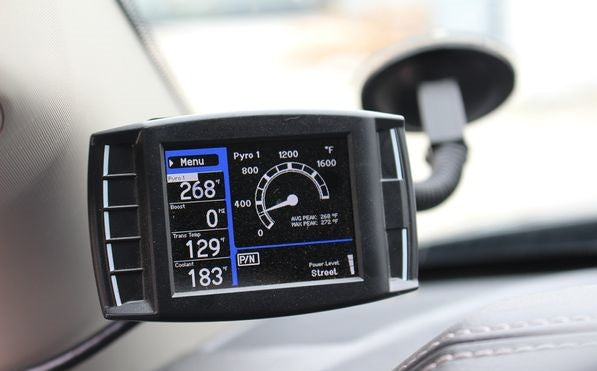 ✅ Industry Leading DPF/EGR/DEF Delete Tuner

✅ Bullet-proof Engine Reliability
✅ Massive Fuel Savings
✅ Simple Plug & Play Tune Installation
What's Included
DPF Delete Tune Preloaded On Device
All Cables & Required Accessories
Official Installation Instructions
Delete Tune Details
Eliminate ALL emissions sensors/components with no codes

Diesel Particulate Filter (DPF)
Exhaust Gas Recirculation (EGR)
Diesel Exhaust Fluid (DEF)
Catalytic Converter (CAT)
Selective Catalytic Reduction (SCR)
Diesel Oxidation Catalyst (DOC)
Exhaust Gast Temperature (EGT) 
Performance Details
Keep your truck on stock horsepower or unleash it with 4 different power levels
NO SHIFT ON THE FLY
2011-2014 GM 6.6L Duramax 

| | | | |
| --- | --- | --- | --- |
|  Stock | Tow | Street | Race |
| - | 60HP | 120HP | 175HP |
NOT Compatible with Cab & Chassis Trucks

Frequently Asked Questions
Q: Do I have to delete ALL emissions parts?
You have to delete the DPF. But all emissions systems are shut off with the tune, so you can unplug any sensors/wiring where applicable. EGR deletes are optional but highly recommended for the best reliability. At the very least make sure to unplug the EGR wiring harness.
Q: Does the tuner need to remain plugged in?
Once the delete tune is installed, you can unplug the Mini Maxx. But you'll need it plugged in to shift power levels on the fly and to use its other features. (List of other features at the bottom of the page)
Q: Can I tune multiple trucks?
Yes, but only one truck can be deleted at once. The Mini Maxx becomes VIN locked to one truck and will only let you tune another truck if you return the first truck back to factory settings. Our included instructions manual explains how to do this.
Q: Will aftermarket parts like turbos, tires, fuel pumps, etc. mess up my tune?
Generally speaking, the Mini Maxx delete tune is not effected by modifications.  If any codes arise you can clear them. You can also re-install the tune anytime if anything unusual happens.
Q: Is the tuner new or refurbished?
We only sell brand new products.
Bonus Mini Maxx Features
Read & Clear ALL Emissions Related DTC codes
Hi-Resolution Digital Gauge with up to 20 metrics to track. Display up to 4 metrics at once.
Automatic Safety Backdown controlled by EGT (Exhaust Gas Temperature)
Speedometer calibration for aftermarket tires or gearing
Speed Limiter Adjustment/Removal
Includes all required cables such as OBDII adapter, mini usb cable, HDMI cable, USB adapter, power cable,. In addition, windshield mount, micro SD card and installation instructions. 
Love it
I was torn between the mini maxx and ez lynk tuners. I pulled the trigger on the mini maxx and I'm glad I did. The install took no time at all, the real time monitoring adds a nice touch and for the price it can't be beat.
Love it
It was quick and easy to understand even for someone with little knowledge
Easy installation
Easy installation, immediate results in throttle response, low end power and drivability. Definitely recommend watching the videos on YouTube so that you won't miss a step.
Amazing👍👍👍
Truck has never run this good. Was skeptical before buying but now definitely a believer. Thanks Diesel Dudes!
Super easy install.
From the load to the hard mounting, the install was straight forward and easy to follow.