DPF & CAT Delete Pipe | Dodge Ram 6.7L Cummins 2019-2021
The Diesel Dudes is a family owned business in Montreal, Canada. Our mission is to serve diesel truck owners with high quality parts and software, while providing excellent customer service along the way. 
If you have any questions about our products, or if you are wondering what kit is best for your truck, please reach out. 
Since our inception, our entire goal was to answer any and all questions our customers have. 
We get it, tuning can be complicated, and getting it wrong can damage your truck. That's why we went out of our way to find only the best tuning options for each and every truck model and year, and when we couldn't find a good enough option, we made our own. 
That's right, while we are the authorized dealer for many tuning companies, such as GDP and Proven Diesel, our technicians make many of our tunes in house. 
So either way, we have in house technical support on all of our products, in case you get stuck on the installation. But our installation guides and videos should be more than enough to get you going. 
Just remember, if you ever have questions, just call us at 888-830-2588 and our team will help you out!
You can also follow us on Facebook!
Regular price
Sale price
$397.00
Unit price
per
Sale
SOLD OUT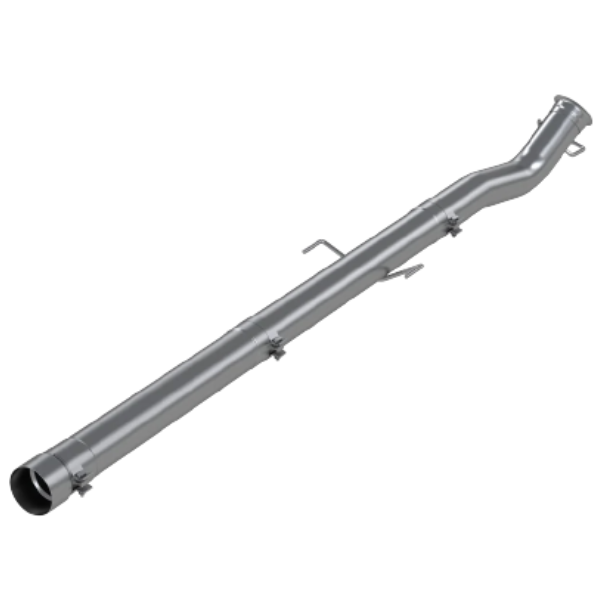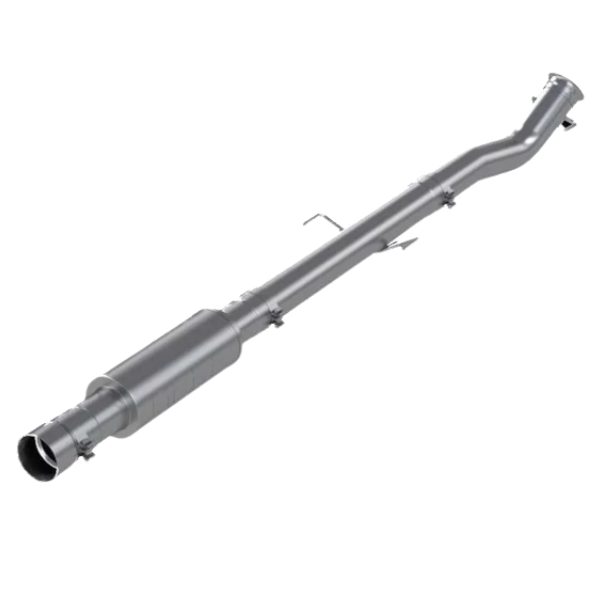 Description

✅ Best Selling Ram Cummins DPF & CAT Delete Pipe

✅ OEM Style Hangers & Clamps For Easy Installation

✅ Retains Factory Muffler

✅ Shipping Included In Price

Delete Pipe Details

P1 Performance Pipes

Compatible with 2500, 3500 models. WILL NOT FIT Cab & Chassis models
Mandrel Bent for optimal exhaust flow

Eliminate the following components 

Diesel Particulate Filter (DPF)
Catalytic Converter (CAT)

Shipping

We will process your order within 1 business day. Standard shipping will take 4-8 business days. If the pipe is out of stock, we accept back orders, but keep in mind your order may take a few weeks to ship. 

30 Day Return Policy


We accept returns within 30 days of you receiving the pipe, so long as the pipe is unused. Once the pipe is installed, we no longer accept returns. Buyer is responsible for return shipping fees. If your pipe was damaged in transit, please contact our team at sales@thedieseldudes.com
2019 6.7 delete
I'm extremely happy I came across diesel dudes, the delete kit worked great, the tunes are excellent, I'm over the moon. If you're thinking about deleting your pickup trust these guys. Give them a call they answered plenty of my questions prior to even spending a dollar. I had an ezlynk tuner, before my parts arriving I had a notification my tunes were available. I ran their emission intake tunes for about a week and enjoyed them as well. So if you don't want to go full delete give those a try. After removing all the **** I uploaded the stock power level tune. Zero smoke excellent throttle response amazing shifts, Thanks diesel dudes for your help
Very Happy, no problems
2020 Ram with EFI Live, no muffler. I already had a gateway bypass installed so did not have to do that. Did have to trim about 4 inches off one pipe, very easy with a sawsall. Much easier if you jack up the truck. Probably the hardest part is prying off the rubber isolaters even after a liberal application of WD-40. Great people to deal with. I have 2019 that I will probably fix too.
Ez lynk
Ez lynk is user friendly and the diesel dudes are legit

Helpful and they actually answer the phone and pretty much any question asked
Not bad
The product came a little late, even though I paid extra, and was not an exact fit for my 2019 Ram 3500. The mechanic had to cut off six inches in the middle and weld the pieces together and flare out one end of the exhaust pipe to resolve another issue. However, once that was done, my truck is running well and I am happy with the finished product. The price I paid for everything was a little much given the issues I experienced, but I am satisfied with what I have.
Is your truck by chance a Cab & Chassis model? This pipe is guaranteed to fit all PICK-UP models, regardless of the bed/cab configurations, it's not designed for Cab & Chassis models, unless you make modifications, as mentioned in the product description.
If you do have a Pick Up model, email our team at sales@thedieseldudes.com and we can issue a partial refund if the pipe was delivered to you faulty.
DPF & CAT Delete Pipe | Dodge Ram 6.7L Cummins 2007.5-2020