Passenger Side Up-Pipe | Gm/Chevy 6.6L Duramax 2001-2016
The Diesel Dudes is a family owned business in Montreal, Canada. Our mission is to serve diesel truck owners with high quality parts and software, while providing excellent customer service along the way. 
If you have any questions about our products, or if you are wondering what kit is best for your truck, please reach out. 
Since our inception, our entire goal was to answer any and all questions our customers have. 
We get it, tuning can be complicated, and getting it wrong can damage your truck. That's why we went out of our way to find only the best tuning options for each and every truck model and year, and when we couldn't find a good enough option, we made our own. 
That's right, while we are the authorized dealer for many tuning companies, such as GDP and Proven Diesel, our technicians make many of our tunes in house. 
So either way, we have in house technical support on all of our products, in case you get stuck on the installation. But our installation guides and videos should be more than enough to get you going. 
Just remember, if you ever have questions, just call us at 888-830-2588 and our team will help you out!
You can also follow us on Facebook!
Regular price
Sale price
$199.00
Unit price
per
Sale
SOLD OUT
Up-pipes allow your engine to "breathe" more efficiently, dropping the exhaust gas temperature and boosting your horsepower and torque. They'll also help you achieve the smooth, deep rumble iconic to diesel vehicles.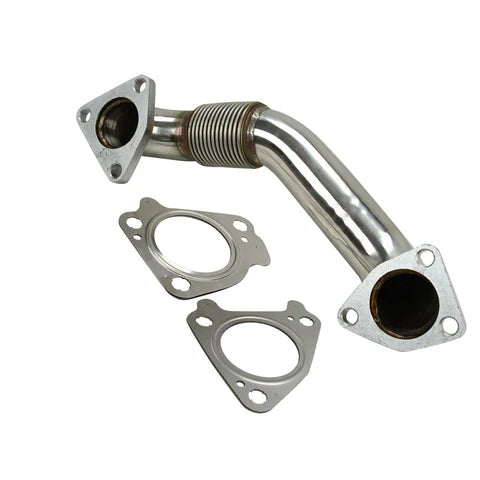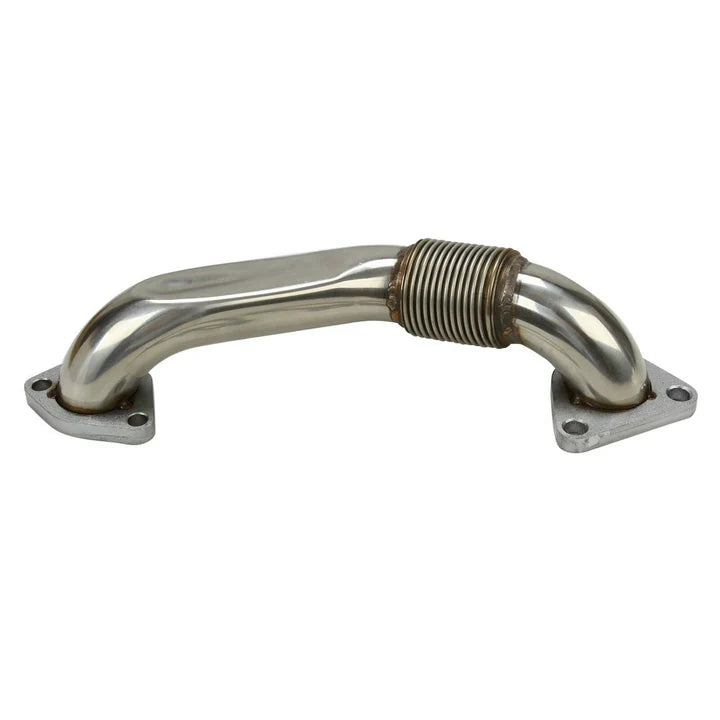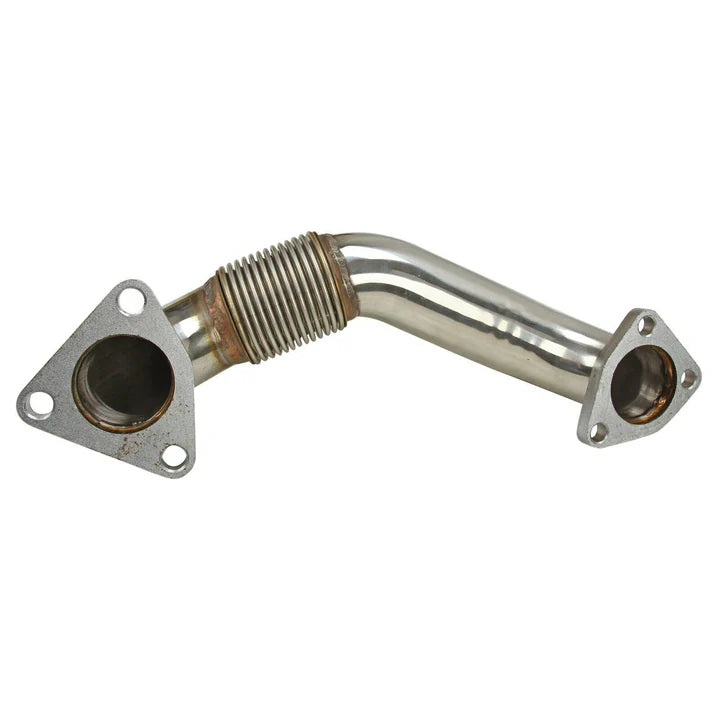 HOW DOES IT WORK?

The Full Delete bundle(s) will permanently upgrade your truck to work without the suffocating factory emissions system.

This means you can remove ALL emissions-related parts and sensors for good, including the:

- DPF (Diesel Particulate Filter)

- DEF tank (Diesel Exhaust fluid)

- EGR System (Exhaust Gas Recirculation)

- CAT (Catalytic Converters, including DOC and NOX, etc.)

This is made possible by our custom delete tunes that wipe away the emissions system from your truck's computer.

All you have to do is: 

Plug the tuner into your truck's OBDII port (located under the steering wheel)

Follow the tune installation instructions we sent you. (Tech support is also available).

Once the pesky emissions system is "deleted" from your truck's programming, you can proceed to remove all of the parts that are holding your diesel back from running at its best.

Our kit includes a DPF/CAT delete pipe that bolts in place of the original DPF and CAT in the exhaust system.

Lastly, the EGR delete kit will allow you to fully remove the original EGR system, seal shut the openings, and reroute the exhaust to flow out of the pipe.
SHIPPING & RETURNS

With standard shipping, you'll receive your kit within 4-8 days from the moment you placed your order.

With express shipping, you'll receive your kit within 3-4 days from the moment you placed your order. Express shipping has an additional cost of $199 for this bundle.

We have different return policies for each item in the bundles, please read carefully:

1) The BDX Delete Tuner is a built to order product and not eligible for refunds and cancellations. We guarantee the tuner will work. If you received a faulty or damaged tuner we will replace it.

3) The DPF Delete Pipe is eligible for returns only if it is unused (ie: it was never installed on your truck) within 30 days of purchase. You are responsible for return shipping fees. There is also a $100 restocking fee.

4) The EGR Delete Kit is eligible for returns only if it is unused (ie: it was never installed on your truck) within 30 days of purchase. You are responsible for return shipping fees. There is also a $30 restocking fee.
High Quality
The kit is composed of very high quality parts. The pipe, gaskets, bolts and all components are good quality and the pipe is constructed well. I have not installed it yet so I can not comment on fitment.
LMM with LBZ twist
Did the EGR delete and they had the up pipe that fit and shipped it in a timely manner!
THE DIESEL DUDES vs Other Retailers
Talk To A Real Human at 888-830-2588

Hide Behind Their Website

We Ship World Wide, Including USA

Limited Shipping Locations

Hundreds Of Positive Reviews From Real Customers

Bad Service & Bad Reviews (or none at all)

Hand Selected The Best Delete Tuners & Parts For Every Year/Make/Model

Show You A Large Catalog Of Options And Tell You "Good Luck, Figure It Out"