RaceMe Ultra Dodge Ram 6.7L Cummins | Delete Tuner
The Diesel Dudes is a family owned business in Montreal, Canada. Our mission is to serve diesel truck owners with high quality parts and software, while providing excellent customer service along the way. 
If you have any questions about our products, or if you are wondering what kit is best for your truck, please reach out. 
Since our inception, our entire goal was to answer any and all questions our customers have. 
We get it, tuning can be complicated, and getting it wrong can damage your truck. That's why we went out of our way to find only the best tuning options for each and every truck model and year, and when we couldn't find a good enough option, we made our own. 
That's right, while we are the authorized dealer for many tuning companies, such as GDP and Proven Diesel, our technicians make many of our tunes in house. 
So either way, we have in house technical support on all of our products, in case you get stuck on the installation. But our installation guides and videos should be more than enough to get you going. 
Just remember, if you ever have questions, just call us at 888-830-2588 and our team will help you out!
You can also follow us on Facebook!
Regular price
Sale price
$1,399.00
Unit price
per
Sale
SOLD OUT
The RaceMe Ultra comes preloaded with delete tunes to fully remove your emissions system. This includes the DPF, DEF, EGR, etc. With plug & play installation, transmission tuning and monthly updates, it's the ultimate Ram Cummins delete tuner.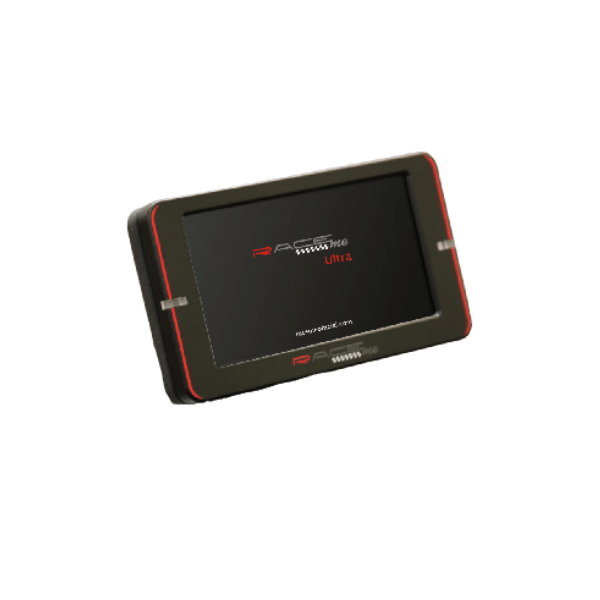 NO MORE EMISSIONS CODES

When you install the delete tune, your truck will no longer have emission related codes or warnings. 

This includes all

1) "See Dealer" codes

2) Check engine codes

3) "Exhaust system service required" codes

4) Limp Mode codes

5) Other emissions related diagnostic codes
HOW DOES IT WORK?

The RaceMe Ultra Delete Tuner will permanently upgrade your truck to work without the suffocating factory emissions system.

This means you can remove ALL emissions-related parts and sensors for good, including the:

- DPF (Diesel Particulate Filter)

- DEF tank (Diesel Exhaust fluid)

- EGR System (Exhaust Gas Recirculation)

- CAT (Catalytic Converters, including DOC and NOX, etc.)

This is made possible by the custom delete tune that wipe away the emissions system from your truck's computer.

All you have to do is: 

Plug the tuner into your truck's OBDII port (located under the steering wheel)

Follow the tune installation instructions we sent you. (Tech support is also available).

Once the pesky emissions system is "deleted" from your truck's programming, you can proceed to remove all of the parts that are holding your diesel back from running at its best.

You will need a DPF delete pipe installed after this tune is uploaded into your truck. You can find such a pipe here

WHAT'S INCLUDED?

RaceMe Ultra with preloaded delete tunes
Transmission tuning
Monitor with multiple gauge screen layout
Free Monthly Update via Internet
Dashmount
All required cables and accessories
BENEFITS

Fuel Mileage: After installing RaceMe Ultra and deleting the DPF & CAT expect to get an additional 5 MPG after removing the DPF & CAT. More or less depending on the severity of the restriction.
RACEME ULTRA INSTALLATION

No need to send us your VIN. The tuner will become VIN locked once paired with your truck.


Not tech savvy? Nervous about the software or potentially frying your truck? No worries! With every purchase, we send you a step-by-step instruction guide. Further tech support is also available should any issues arise.

The good news is, our tuners also come preloaded with your delete tune, just plug it into your truck's OBDII port and follow our instructions to install your tune. 

And yes, if you run into any technical issues, we got your back. You can contact us anytime and we'll resolve any issues you may encounter.
SPECIAL FEATURES

Clear Codes: RaceMe Ultra can read and clear diagnostic trouble codes!

ECM Recovery: Special ECM Recovery Functions In The Event Of A Programming Sequence Being Disrupted Or Ending With A Fault

Shift on the Fly Tuning: Change the tune power settings, transmission settings all in real time. No need to reflash the truck to change tune settings.

Simplicity: Preloaded tunes loaded into the Ultra making it plug and play. No need to buy anything else.

Free Updates: Updates are available online periodically. Updates can be installed using the provided micro SD.

Disables EGR: Disables Entire EGR By Turning Off Without Removing Any Parts (Hard Part Removal Recommended And Supports Removal Of Entire EGR System Including Valve And Cooler With No Trouble Codes).

Speed limiter adjustment

TPSM Adjustment: Get rid of the TPMS warning messages by selecting a different PSI threshold.
TRANSMISSION TUNING

Transmission tuning is including for 68RFE. Tune is compatible with AISIN transmission but there is not transmission tune applied to the AISIN.

Transmission tune raises line pressure to accomodate the higher torque.
TUNE HORSEPOWER SETTINGS

The RaceMe Ultra Includes multiple power levels so you can run your truck the way you want to.

There are 6 power settings to choose from for 2007.5-2018 Ram Cummins 6.7L Models

2007.5-2018

Stock 0HP
Heavy Tow 40hp
Light Tow 80hp
MPG 100hp
Street 150hp
Race 200HP

There are two options for the 2019-2021:
(1) Stock: No additional horse power added, only a full emissions delete tune.

(2) Race: 6 setting available:

Stock 0HP
Heavy Tow 30HP
Light Tow 60HP
MPG 100HP
Street 120HP
Race 150HP
SHIPPING

With standard shipping, you'll receive your kit within 4-8 days from the moment you placed your order.

With express shipping, you'll receive your kit within 3-4 days from the moment you placed your order. Express shipping has an additional cost of $45 for this tuner.
Raceme tuner 6.7 Cummins
These tuner has been everything I wanted and more.
It's easy to use and switch tunes on the fly, the truck runs amazing on all the tunes could not be happier.
MPG+Power
Great products and awesome customer service they answered all my questions and gave me exactly what I asked for. I'm definitely going back to these guys for any more products for my truck.
THE DIESEL DUDES vs Other Retailers
Talk To A Real Human at 888-830-2588

Hide Behind Their Website

We Ship World Wide, Including USA

Limited Shipping Locations

Hundreds Of Positive Reviews From Real Customers

Bad Service & Bad Reviews (or none at all)

Hand Selected The Best Delete Tuners & Parts For Every Year/Make/Model

Show You A Large Catalog Of Options And Tell You "Good Luck, Figure It Out"