EGR Delete Kit | Ford Powerstroke Diesel 2011-2014
The Diesel Dudes is a family owned business in Montreal, Canada. Our mission is to serve diesel truck owners with high quality parts and software, while providing excellent customer service along the way. 
If you have any questions about our products, or if you are wondering what kit is best for your truck, please reach out. 
Since our inception, our entire goal was to answer any and all questions our customers have. 
We get it, tuning can be complicated, and getting it wrong can damage your truck. That's why we went out of our way to find only the best tuning options for each and every truck model and year, and when we couldn't find a good enough option, we made our own. 
That's right, while we are the authorized dealer for many tuning companies, such as GDP and Proven Diesel, our technicians make many of our tunes in house. 
So either way, we have in house technical support on all of our products, in case you get stuck on the installation. But our installation guides and videos should be more than enough to get you going. 
Just remember, if you ever have questions, just call us at 888-830-2588 and our team will help you out!
You can also follow us on Facebook!
Regular price
Sale price
$299.00
Unit price
per
Sale
SOLD OUT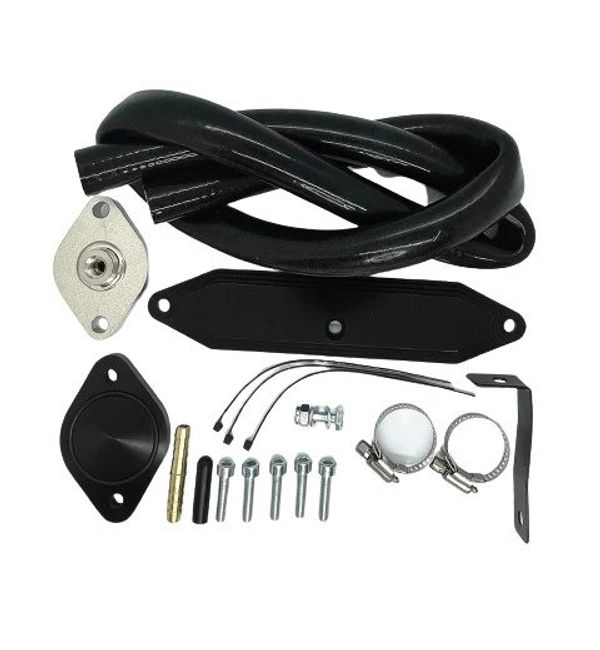 Description

✅ Best Selling Powerstroke EGR Delete Kit

✅ DIY Friendly Installation With Instructions

✅ Significantly Increases Engine Reliability

✅ Shipping Included In Price

Delete Kit Details

Complete EGR Delete Kit

Compatible with F250, F350, F450 & F550. 

Eliminate the following components 

Exhaust Gas Recirculation (EGR)

Eliminates soot build up and clogged EGR valves

Hot exhaust gases no longer re-routed back into engine
Includes all hardware and gaskets


Shipping

We will process your order within 1 business day. Standard shipping will take 4-8 business days. If the kit is out of stock, we accept back orders, but keep in mind your order may take a few weeks to ship. 

30 Day Return Policy


We accept returns within 30 days of you receiving the kit, so long as the kit is unused. Once the kit is installed, we no longer accept returns. Buyer is responsible for return shipping & restocking fees. If your kit was damaged in transit, please contact our team at sales@thedieseldudes.com
F450 BDX Tune
Very satisfied with this product and support from the Diesel Dude technical staff was great.